ABOUT US

Since the last century 80's, we - Raimonds Petrovskis and Agris Šiliņš (24.04.1955. - 05.07.2014.)- have begun to create our own iris and peony collections, collecting plants from the world's best nurseries. For many years, we have selected those varieties which grow and blossom well in our changing maritime conditions.
Hemerocallis collection began in the beginning of 90's. We are the one of the first to communicate this docile flowering culture in Latvia, offering the latest global developments in plant breeding.
Our collections are the basis for our selection work. The first irises intersections had started already in the 80's, first steps for hemerocallis selection began in 90's, the new millennium began experimenting with the peony. We think that our varieties, which are created in the fractious nature conditions of Latvia, are much more robust and rich in flowers. In warmer regions they would certainly blossom even more impressive than here in Latvia.
Each year our irises, peonies, daylilies can be seen in the largest flower exhibitions in Latvia. Since 1996 we are regulary publishing "Garden guide" – edition dedicated to gardening with colourful photographs and with varieties of plants (that grow in our gardens). "Garden guide" can be purchased in Hedera garden centre or ordered by mail. Send a postal transfer
EUR 5,- from regions in Latvia to Garden Center Hedera and wait for the postman! Outside Latvia - please, ask.

WARRANTIES
Everything is hand-grown planting material with the warranty. All plants we grow in Latvia.
Seedlings are grown in properly balanced agrofone and not with the sole gross fertilizer. Any variety received from the foreign country, which we multiply, have a recorded a phytosanitary certificate and have also checked in the quarantine department in Latvia. Varieties offered for sale are reproduced in Latvia, acclimatized to our autumn and winter. Many varieties have gone through the real "test of fire", and those who were doomed have naturally dropped out. We offer only those varieties that are already growing and flowering in gardens here in Latvia and will flower plentifully in your gardens too. We profess that varieties agree with names. Our guarantee approval is the annual flower exhibitions, which are created in cooperation with many companies, breeders and collectors.

1921. (from R.P. family archive)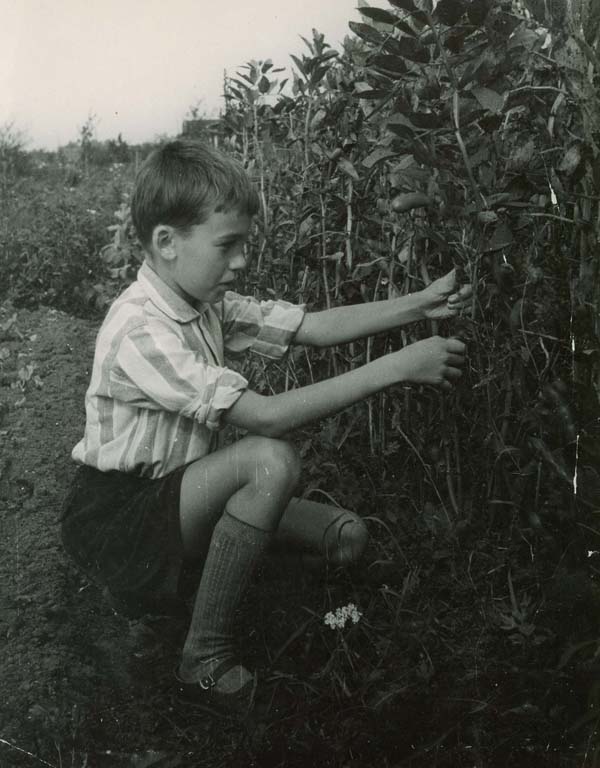 1963. Raimonds Petrovskis.